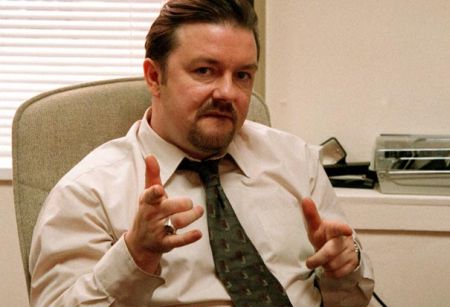 Recently I was reading the celebrity magazine, US (no judgment please) and came across a piece that struck a chord.
Have you ever watched the TV comedy series The Office? It started in the UK starring Ricky Gervais, who I find hysterically funny.
The concept was picked up in the United States and they created their own version of The Office. Taking something that works in one place and introducing it in another place isn't a new idea and very often it works.
The US version of The Office was also hilarious, but it had a problem. Not enough people knew about it.
One of the US actors, John Krasinski, said: "We were constantly in fear of getting cancelled." He went on to say, "We were one of the first big TV shows on iTunes. People were watching the show, like, in the subway. And that completely saved us, totally saved us. We built sort of a cult group of amazing fans and from there; people actually started watching the show on television."
So maybe you're in the same situation that The Office used to be in and you have a fabulous product or service but it's a mystery to your audience.
Or perhaps you have an audience and you simply want to expand your reach to more people.
Either way, adding a new outlet for your offering can have a dramatic effect on your business.
So what kind of new channels will help you reach more people? Here are some ideas to get your started.
Guest Blogging
If you're already writing as one of your marketing strategies why not write a guest post for someone else's blog and reach a whole new group of people. I've share several guest posts on CRAVE's blog, you can see a list of them here. Read this to find out more, The Essentials of Guest-Blogging Strategy for SEO, Traffic, and Audience-Building.
Podcasting on iTunes
So what is a podcast? According to Wikipedia, "A podcast (or non-streamed webcast) is a series of digital media files (either audio or video) that are released episodically and often downloaded through web syndication" find this quote and more in this post, 5 Step to Starting Your own Podcast Show.
If you've already created audio or video content you can share them with a new audience by podcasting. And if you only have written material you can always record that content into audio or video. For more help on how to get stated with iTunes follow this link. 
Strategic Alliances
Reach out to other business owners who serve the same group you do, but who don't compete with you, and propose that you present your offer to their audience. You could do this in their ezine, with a teleclass, or a webinar. For example, an interior designer and a moving company could partner together. For even more on this, check out my post, The Power of Strategic Alliances.
Take the time to consider how your amazing products or services could be shared on additional channels and make the decision to take action today to reach an even bigger audience.
© Stephanie Ward
WANT TO USE THIS ARTICLE IN YOUR NEWSLETTER, BLOG, OR WEBSITE? You can, as long as you include this information with it: Stephanie Ward is the Marketing Coach for Entrepreneurs who want to create meaningful and prosperous businesses.  Grab your FREE copy of the special report '7 Steps to Attract More Clients in Less Time' plus business building tips, at: https://www.fireflycoaching.com.
Have you added a new channel to your business? Share your thoughts and questions below in the comments section.