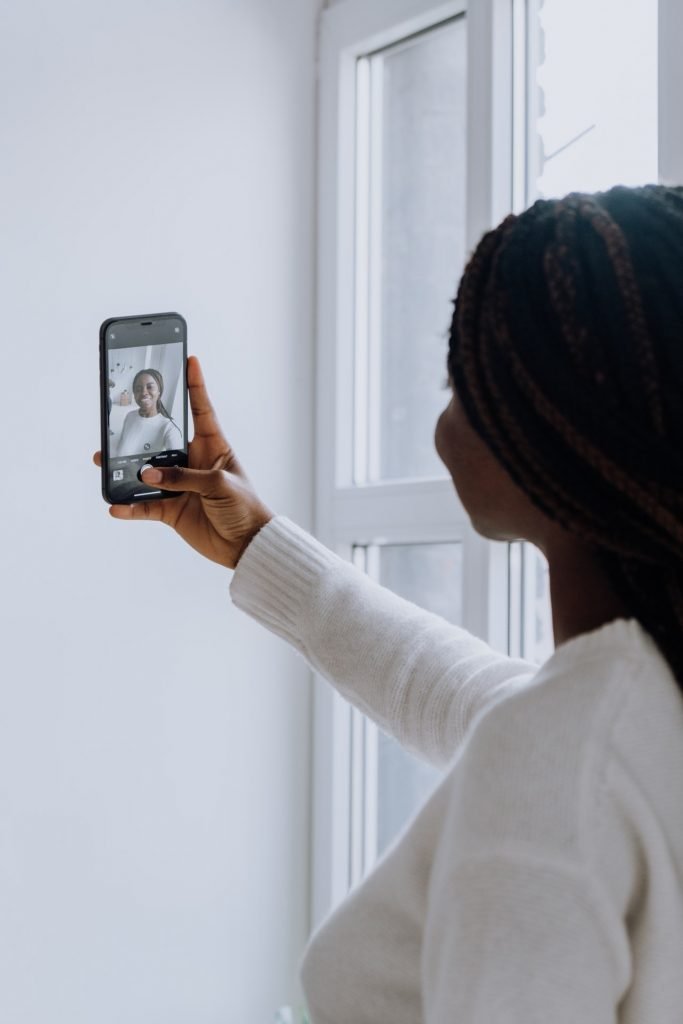 If you haven't started using video as a marketing strategy for your business, what are you waiting for?
Here are three reasons I can think of:
1. It's scary to put yourself out there
2. You think it will take a lot of time
3. You're not sure how to make it happen (technical obstacles).
Let's tackle the first barrier, fear.
OK, what's the worst thing that could happen? Well, I can't really think of anything.
It's not like it's live TV and you can't do another take.
You can keep shooting until you're satisfied with the final product. But please, don't think it has to be absolutely perfect. You're not a news anchor and people relate to real people talking about a subject they're interested in.
If you can't bear the thought of being in front the camera, you don't have to. You can create video using screenshots and only your voice. To capture your screenshot video you can use Jing or Camtasia.
It doesn't have to be a 'how to' video. You can also record your voice as you share information from presentation slides.
Let's look at the second block, too time consuming. Making videos does not have to take a lot of time. You probably already have a lot of content to choose from. And once you figure out how to do it, you can make several at one time. These days it's easier than ever to make a quality video and it's almost free to do.
Plus, videos will give you exposure in a way that is so powerful that you just can't get otherwise. When prospective clients watch your videos they get a feel for who you are and a stronger connection is created. And of course, it's a one-to-many marketing strategy which is always smart.
If the technical aspect of creating videos has you stumped, keep reading. I'll tell you everything you need to know in a minute. But first, let's look at more reasons why video is so compelling.
With videos, the amount of learning that people take away is greater than with written text or audio. Research from noted educationist Edgar Dale showed that in a passive learning setting we retain:
– 10% of what we Read (reading: verbal receiving)
– 20% of what we Hear (hearing words)
– 30% of what we See (looking at pictures)
– 50% of what we Hear & See (watching a video: visual receiving)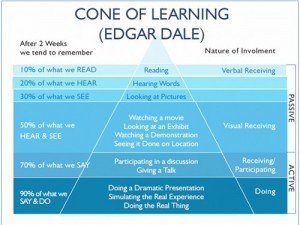 Are you convinced? Ready to begin? Now for the nuts and bolts of how to make it happen.
Content
As a business owner you help your clients solve specific problems. Think about the questions your clients ask you and your most popular topics.
If you use speaking or writing as a marketing strategy your content is ready and waiting. You can share ' how-to tips', advice, or new perspectives about a topic.
Here is an example of one of my 'how to' videos about how to introduce yourself at events and mistakes to avoid. For more ideas, check out my post: 14 Ways to Use Video to Grow Your Business.
Be sure to mention your website address at the beginning and/or end of your video (or show the url as text at the start and end). And make a clear call-to-action about your valuable giveaway.
Equipment
– Webcam or Video Camera which can be a digital camera that takes video – that's what I use. Of course, you can also use your smartphone.
– Tripod (if you don't use your webcam). This can be a regular tripod or a mini version (very inexpensive) you can place on a table.
– Lighting is important but you don't have to buy expensive lamps. If you don't have good natural light you can use lamps in your home. Experiment by taking videos with different set ups and choose the one that puts you in the best light.
Editing
If you can get your video in one take then you won't need to edit too much. There are free editing options. Windows comes with a free program called Windows Movie Maker and for Macs you can use iMovie.
Length
While there are no hard and fast rules about this, in general shorter is better. On average, one to five minutes should do the trick.
People are busy and if they have to invest more than a few minutes they may not bother. If you have more to say on a particular topic, you can create a series of videos.
Getting Your Videos Seen
Once you've completed a video, you can put it on You Tube for free. It's super easy to create an account and upload your video. You'll have your very own 'You Tube Channel' – sounds pretty cool doesn't it? People can subscribe to your channel and leave comments about your videos. for more on this, check out my post: Insider Tips for Getting Started With Your YouTube: Your Channel, Videos & View.
You'll also want to put your videos on your website. You can either embed them into a blog post (examples here on my website) or provide links to You Tube. You can also promote your videos on Twitter, Facebook, LinkedIn, and other social media networks.
Please don't wait until you think you're "ready" to begin. You are an expert in your field and have valuable information to share so why not add another channel by using video? Start sharing your expertise using video and watch your business grow.
Still not convinced? Watch this to find out about my video challenge.
© Stephanie Ward
WANT TO USE THIS ARTICLE IN YOUR NEWSLETTER, BLOG, OR WEBSITE? You can, as long as you include this information with it: Stephanie Ward is the Marketing Coach for Entrepreneurs who want to create a meaningful and prosperous business.  Grab your FREE copy of the special report '7 Steps to Attract More Clients in Less Time' plus business building tips, at: https://www.fireflycoaching.com/.
What's your experience with making videos? Do you have a video you'd like to share below? If not, would you share what's blocking you from getting started. And if you like this article, show your love by clicking on the 'Like' button below.