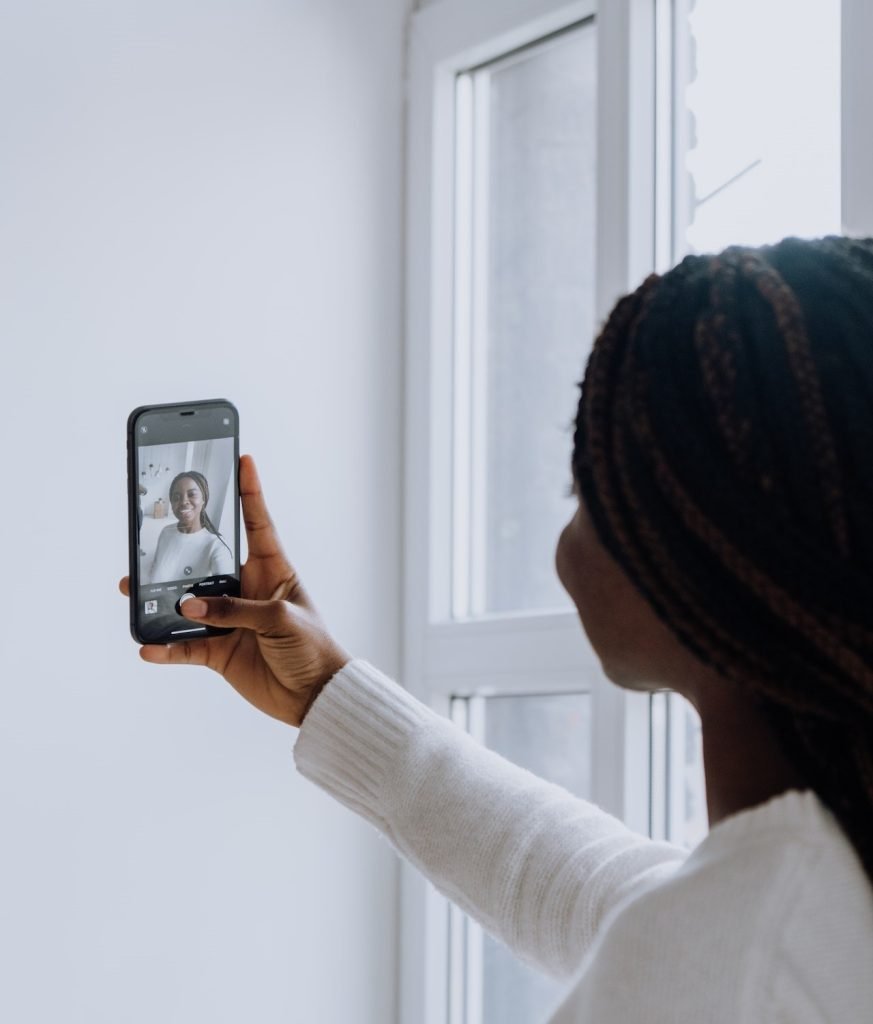 This guide will give you the knowledge you need to make an impact with your videos so you can reach your business goals.
And at the end, there are questions you can use to create a plan to follow for the next 90 days.
Here are the six areas I am going to cover:
1. WHY USE VIDEO
2. HOW TO GET STARTED
3. VIDEO STRATEGY
4. WHAT KIND OF VIDEOS TO MAKE
5. WHERE TO SHARE YOUR VIDEOS
6. YOUR PLAN
1) WHY USE VIDEO
I could spend time giving you all of the statistics about why you should use video and you know how to search for information.
So I'll mention just a few of the reasons why video is so valuable for you as a business owner.
Video is the next best thing to being in person. People get to know you and build trust with you.
It's a great way to let people experience who you are, what you stand for, and how you can help them.
And video is a one-to-many strategy so you will be able to reach and connect with way more people than you can with one-to-one strategies.
Video has been all the rage for years. True story, when I started my YouTube Channel in 2010 I thought I was late to the game. It is never too late. Tools and technology are so good now. Start now.
2) HOW TO GET STARTED
There is a reason you haven't started or aren't using video as much as you want to.
Fear. Of what, specifically? Once you identify exactly what it is you are afraid of, you can take steps to overcome that.
One tool for working through this is The Work of Byron Katie. You can get everything you need to do The Work is available for free here. 
Here is a post about fear and one about perfectionism.
At the end of the day, it's a decision. Make the decision that you are going to start using video.
What I've seen from people is that once they finally make their first video, they realize it wasn't as hard or scary as they thought it would be. The same will most likely be true for you. Try it and find out. And the more you do the easier it gets.
Practical Tips
You can record on your phone or laptop or desktop using Zoom.
You can record or go live.
Clean your camera lens before you start.
Look AT THE CAMERA (not yourself). You want to make a connection.
Talk like you're talking to a friend. You can tape a photo of a friend behind the camera if that helps. 
Show your personality, share your passion for what you're talking about.
For equipment, you can use a ring light or simply use natural light. You want your video to be steady so a tripod/selfie stick is helpful.  
About editing, I don't except cut the start and end and add text. MAC has iMovie and on Windows it's Movie Editor. You can also use a tool like CapCut which can be used on desktop or as an app on your phone. Additional options for editing are Descript and InShot.
You can use a paid version of the Captions app for captions on your iPhone videos. Other options are MixCaptions and Veed.
Record Vertically, this fits the majority of platforms.
Don't make it harder than it has to be. Short videos are hot now, which are much easier to record quickly. You can use notes (with bullet points) for longer videos and just glance down or tape them near your camera.
Batching (or not). Block off an hour or two so you can get into the flow. Some people like to be spontaneous. This also depends on the type of video, IG Stories and TikTok are more spontaneous.
3) VIDEO STRATEGY
What are your videos going to be about? Think about your content pillars. What are the top 3-5 areas you are an expert in?
Example for my business: How You Make Money (your Business Model), Your Marketing Messages, and Your Marketing Strategies. And for each of those three pillars, there are a bunch of subtopics.
Write down your content pillars right now. You can always change them later.
If you haven't already tried it, you can also use Chat GPT to help you develop your content and create titles for your videos as well.
Here are more tools for analyzing headlines: HeadlineAnalyzer, Aministitute, and sharethrough.  
What action do you want people to take? Your ONE Call to Action at the end of your video? To get your free offer, fo schedule a call. You are going to say this at the end of every video.
You can also reuse content you already have. Do you have a blog? Use blog posts and break them down. Have a workshop, course, or training? Use nuggets from that for topics. Have a podcast? Reuse that content.
Don't reinvent the wheel. Repetition is good and people like content in different forms.
4) WHAT KIND OF VIDEOS TO MAKE
Types of videos
• Interview someone (IG Live, Zoom recording)
• Book or product review of someone else's work
• Document a trip or project, BTS (behind the scenes)
• Show how to do something (with you as part of the screen, or not) (Loom)
• Talking head of you giving tips (start with the topic using a question or a statement, short introduction – your name and what you do, content, end with your Call To Action)
• Promotion of your product or service
• Video book trailer (your book)
• Answer questions
• Client testimonials
• Send a personal video message via email (Bonjoro)
• Video of you at your speaking gigs
• Video of you introducing yourself at an event (ask someone to do this for you)
• Client business cases (only with permission)
5) WHERE TO SHARE YOUR VIDEOS
Your videos have to live somewhere. You always want to have a copy of your videos on your computer or in your Cloud.
You can post the same video on different platforms. You want to leverage your videos.
Platforms
• YouTube Channel: YouTube Shorts (up to 60 seconds) longer format. Easy to set up. YouTube is the biggest search engine after Google (Google owns them). I suggest you set up a YouTube Channel. It is fast and easy.
• Instagram: Stories, Reels (Reels can be shared to Stories), Lives
• Facebook: Stories, Reels, Lives
• TikTok: Videos (15 seconds, 60 seconds, 3 minutes)
• Your Website (check out the video on my home page using VideoAsk)
• Video Email – Bonjoro
• LinkedIn – Go Live (request this option here) or upload recorded videos
ADDITIONAL VIDEO RESOURCES
This is a link to all of my blog posts about using video and this one with trends.   
6) YOUR PLAN
Let's capture your plan now. You can always go back later and refine it further.
Write down:
1. How many videos you are going to record per week. One per week is a great start. Or every two weeks. Add this to your schedule.
2. Which topics will you cover (use your content pillars)? 
3. What type of videos you will record? You can do more than one type, you can rotate the type.
4. Where you are going to post them?
Please know the best way to learn is to get into action. Action creates momentum and you will learn as you go. Don't let anything stop you.
If you'd love support in mapping out your personal video strategy (and/or your bigger picture marketing strategy) for your business, check out my offers on the Work With Me page of my website.