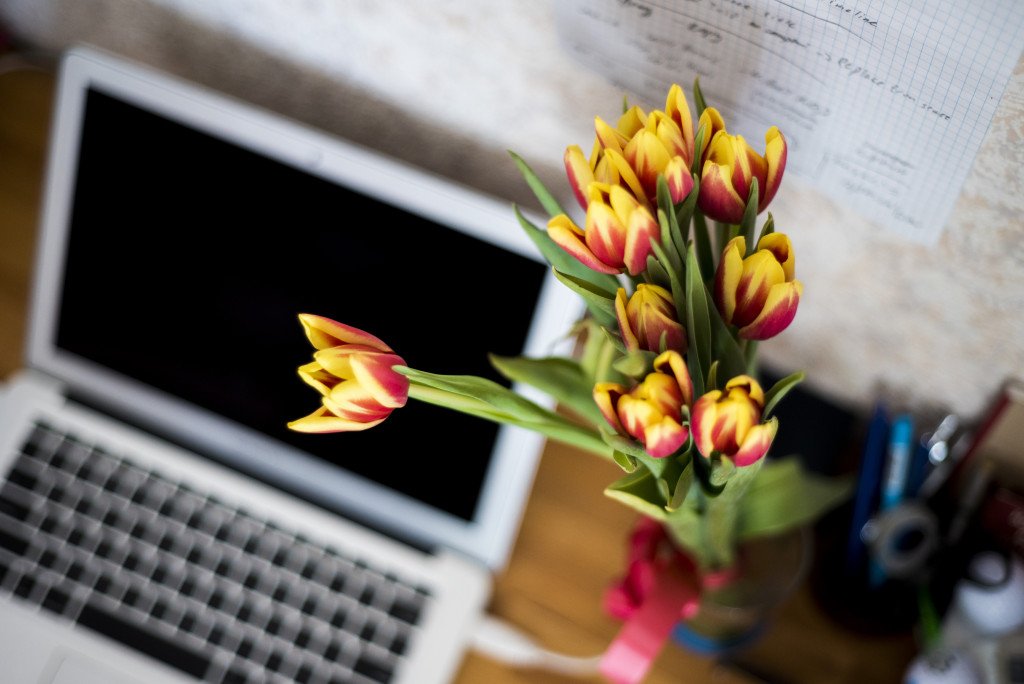 You're a business owner, you're busy. I get it.
But making it hard for people to figure out what you do and how to reach you is a hefty blunder.
You need to review some things that may seem small, perhaps even trivial, but that can make a big difference in your business.
"It's the little details that are vital. Little things make big things happen." John Wooden Click to Tweet
The good news is that many of these mistakes can be fixed within minutes.
Let's get to it.
7 Mistakes That Hinder Connection
1. Ignoring the 'About' area on your Facebook personal profile.
Go check the 'About' tab of your Facebook profile (yes, personal profile – not Facebook page) right now. This is an extremely valuable chance to share information about your business.
A lot of times our first contact with people is as friends on Facebook. If you want to know more about that person professionally, this is where that can happen. I see this all of the time, and I'm going to let you off the hook because I bet you just didn't think of it. You probably also didn't know that Facebook decided to create a Facebook email address for you (you can change it).
So go now, click the 'About' tab and add your Facebook Page to the 'Work and Education' section. And fill up the 'Contact and Basic Info' section with your phone, email, websites, social media profiles, and more. See what mine looks like here.
Why? Because almost everyone is on Facebook and this is a great place to promote your business and connect with people.
2. Not sharing your email address on your website.
I get that you don't want spam but half the time I use web forms I never get a reply and there is no way to follow up. Not ideal.
So be sure to also include your email address on your website. And if you want to protect yourself from spam you can go avoid the creeps by doing it like this: stephanie(@)fireflycoaching(dot)com.
Why? You don't want to make it hard for people to send you an email. If it's too much work, they'll skip it or be annoyed.
3. Not including your first and last name on your website.
Make sure your first and last name on your 'Contact' page at a minimum. It wouldn't hurt to have it on your 'Home' page and 'About' page as well.
Why? If someone ends up on your website and wants to connect with you on LinkedIn or other social media profiles, but can't find your last name they will give up and move on. Another missed opportunity.
4. Having bad links on your LinkedIn profile.
People rely on the information in the 'Contact Info' section of your LinkedIn profile. Almost a day doesn't go by when I see that someone has an old (previous) company, old email address, or non-working link there.
While you're checking to make sure you're not guilty of this, be sure to complete any additional fields that you previously left empty.
Why? Because it makes it hard for people to connect with you.
5. Promoting connect buttons for inactive platforms.
Do you have links on your website, profiles, or marketing materials to social media platforms you're not active on? For example, if you signed up for Twitter but haven't used it in two years please, remove it from your profiles and website.
But, you don't have to delete your account (in case you decide to use it later). You can always pin a tweet to the top of your stream that directs people to another platform you do use (like Facebook or LinkedIn).
Why? Because it wastes people's time and makes you look inattentive.
6. Not having your social media profiles on your website.
People, if using social media, add connect buttons to your profiles on your website. You can have them on all pages (header or footer) or at least on your 'Contact' page.
Why? People are not going to go to Facebook and search for your page so they can like it. Same with other profiles, make it easy to click and be done. Otherwise miss out forever.
7. Having bad social media links on your website.
Check all of the social media connect buttons on your website and make sure they go to your profiles and not the general pages of the networks.
Why? Missed opportunity to connect with people.
Make these changes now before you miss out on connecting with more potential clients and partners. It's will only take a few minutes and the payoff is more than worth it.
© Stephanie Ward
WANT TO USE THIS ARTICLE IN YOUR NEWSLETTER, BLOG OR WEBSITE? You can, as long as you include this information with it: Stephanie Ward is the Marketing Coach for Entrepreneurs who want to create meaningful and prosperous businesses. Grab your FREE copy of the special report '7 Steps to Attract More Clients in Less Time' plus business building tips, at: https://www.fireflycoaching.com.
How do you make it easy for potential clients to reach you? Share your thoughts and questions in the below in the comments section. I respond to every single comment.