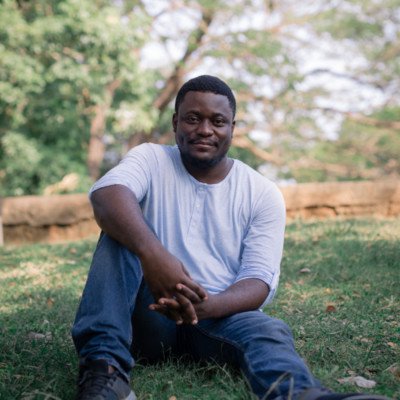 Dr. Bayo Akomolafe was one of the speakers at The House of Beautiful Business Conference last year and the wisdom he shared cracked open my mind and my heart.   
To my absolute delight, Bayo agreed to have a conversation with me on my podcast and talk about business and marketing.
We discussed trust and the gift mentality, reaching out to people, having a big vision (or perhaps a vision having you), imagination, failing generously, and play.
He also talked about being in awe, to stand in awe of the things that exceed us. And he mentioned this quote.
"The purpose of life is to be defeated by greater and greater things." Rainer Maria Rilke
Listen or Watch Below.
Don't miss any new marketing videos, simply click on the red 'YouTube' button below:
In addition to Bayo's personal website, check out The Emergence Network.
"Falling might very well be flying – without the tyranny of coordinates." Dr. Bayo Akomolafe
Bayo Akomolafe (PhD), rooted with the Yoruba people in a more-than-human world, is the father to Alethea and Kyah, the grateful life partner to Ije, son and brother. A widely celebrated international speaker, posthumanist thinker, poet, teacher, public intellectual, essayist, and author of two books, These Wilds Beyond our Fences: Letters to My Daughter on Humanity's Search for Home (North Atlantic Books) and We Will Tell our Own Story: The Lions of Africa Speak, Bayo Akomolafe is the Visionary Founder of The Emergence Network and host of the online post activist course, 'We Will dance with Mountains'.
What is your favorite takeaway from this conversation?
Share your thoughts in the comments section below.
I respond to every comment.