I love sharing practical information about how small business owners can get really clear about their businesses and attract more clients.
Business Growth and Marketing Advice
TOPIC: Visibility Rules: How to Stand Out in a Noisy World
For Spark 2015: Conference for Female Entrepreneurs: Amsterdam, NL; June 16, 2015
TOPIC: How to Stay in Touch Without Stalking
For Accelerator Nederland: Rotterdam, NL; May 12, 2012
Video summary of the day. You'll see me at the 1:10 mark.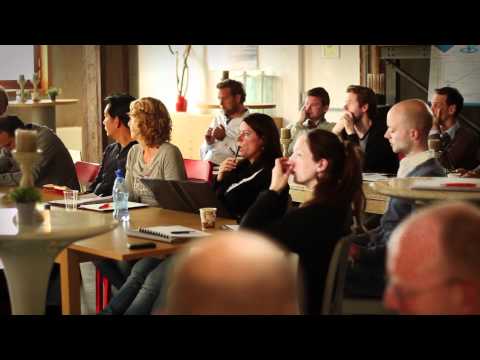 TOPIC:  Visibility Rules: Stand Out, Get Connected & Be Remembered
For: American Women's Club of Amsterdam, Amsterdam, NL; March 5, 2012
TOPIC:  How to Use Social Media to Grow Your Business
For: Amsterdam American Business Club – Presented with Erno Hannink,  Amsterdam, NL; April 18, 2011
Participant Comments:
"Great basis introduction"
"Really enjoyed it, You Rock!"
"THANKS! Your preparedness & focus is much appreciated"
"Dynamic – a lot of great tips/ideas"
"Nice in terms of interaction"
"Great intro to social media"
TOPIC: How to Use Social Media to Improve Your Association

For: Association of American Clubs 9th Annual Conference; October 14, 2011
TOPIC: Dragon's Nest: Business Advice for Entrepreneurs
For: Connecting Women, the Hague, NL; May 9, 2011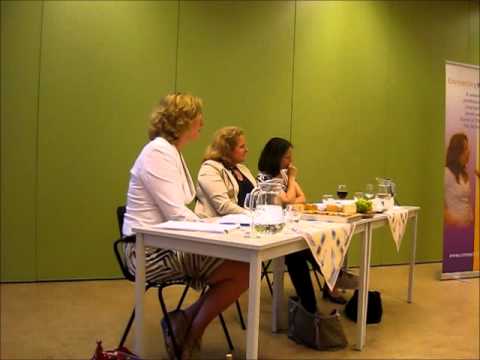 TOPIC: Keeping it Simple in Your Business
For: CRAVE Amsterdam – Amsterdam, NL; February 21, 2011
Excerpt from the talk about keeping your Marketing Simple: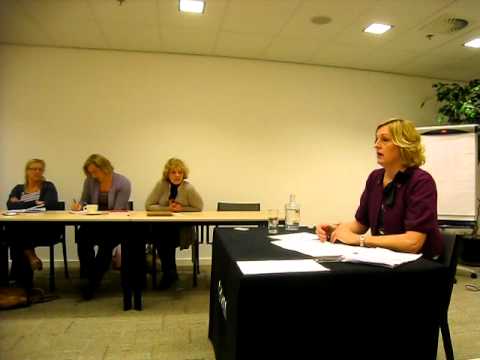 TOPIC: 7 Steps to Attract More Clients in Less Time
For: European Professional Women's Network – Amsterdam, NL: December 13, 2010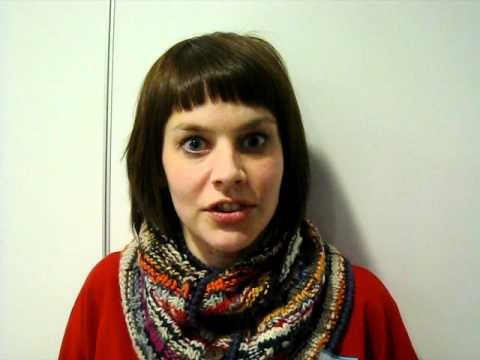 Katie Miller shares her action steps after the workshop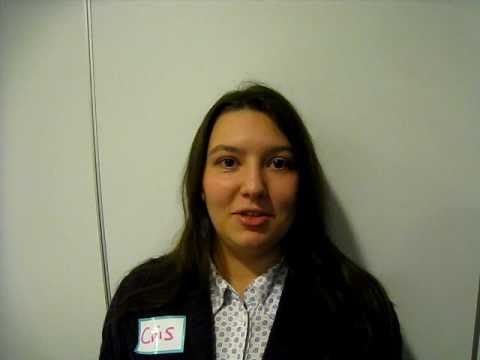 Cristina Stoian of CrissPix shares her big takeaway from the workshop
Additional Participant Comments:
"Great atmosphere – straightforward style of delivery of information – thanks Stephanie!"
"It was a very valuable evening.  I learned new things!"
"Great! Thanks! Great concrete tips and challenges."
"In the time plenty of topics were covered.  Really interesting."
TOPIC: 7 Steps to Attract More Clients in Less Time
For: The Amsterdam Business Lunch – Amsterdam, NL: May 20, 2010
TOPIC: Dragons' Nest Panelist
For: Connecting Women – the Hague, NL: May 3, 2010
TOPIC: 7 Steps to Attract More Clients in Less Time
For: Connecting Women – the Hague, NL: May 4, 2009
"Was very useful and clear"
"I can use all the help I can get!"
"I need to get more clients"
"She gave tools to actually work with"
"Great info, great speaker"
"It was useful to me, I can really use this"
"It was interesting, practical, well presented"
"It improved my knowledge"
"On the money, interactive, connecting"
"It was very informative for such as short time"
"It gave me lots of food for thought"
"Interesting, 'eye opening'"
"Engaging speaker"
"Very useful info, lovely speaker, very qualified"
"It was sincere and innovative"
TOPIC: 7 Steps to Attract More Clients in Less Time
For: Connect International Business Club and LINKS – Groningen, NL: May 24, 2007
"A very useful workshop.  Well prepared and clearly thought out."
"This was extremely worthwhile, thank you. I liked your genuineness and that you were really here with us."
"Very good, I learned a lot and it really pushed me in the right direction."
"I thought it was well balanced."
"Great presentation, helpful tips."
TOPIC: How to Start a Business in the Netherlands
For: Connecting Women – the Hague, NL: November 7, 2005
"It gave sound and extensive information."
"It was inspiring and informational."
"It was very interesting, well presented & relevant."
"Good speaker, very structured."
"There were useful tips and info."
"It made me think about some things I need to address about my business."
"Great speaker, great info."
"It was practical with tons of helpful tips."
"It is fresh and friendly."
"Gave me new ideas and tips."
TOPIC: Keynote Presentation: Being First in Business
For: MBA Students, de Haagse Hogeschool – The Hague, NL: February 21, 2005
TOPIC: How to Start a Business in the Netherlands
For: Urban Learning – Amsterdam, NL: April 14, 2005
"Stephanie was great."
"Provided useful ideas."
TOPIC: Women Leading Change
For: Women's International Network (now called EPWN) – Amsterdam, NL: December 13, 2005
Networking
TOPIC:  Overcoming Networking Obstacles
For: American Women's Club of Amsterdam – Amsterdam, NL: May 6, 2009
TOPIC: How to Speak to Anyone, Anyplace, Anytime
For: International Training for Communication (now PowerTalk) – President's Weekend – the Hague, NL: October 28, 2006
TOPIC: International Networking
For: NVP – Netherlands Association for Personnel Management and Organizational Development (Nederlandse Vereniging voor Personeelsmanagement & Organistatieontwikkeling) – Driebergen, NL: March 30, 2006
"Clear and simple, good practical tips."
"Gets you thinking again."
TOPIC: How to Talk to Anyone, Anytime, Anywhere
For: Urban Learning – Amsterdam, NL: April 6, 2005
"It was a lovely evening. You do it so lightly and clearly. "
TOPIC: Speed Networking Event
For: European Professional Women's Network – Amsterdam, NL: April 21, 2010
TOPIC: Speed Networking Event
For: European Professional Women's Network – Amsterdam, NL: November 18, 2009
TOPIC: Speed Networking Event
For: European Professional Women's Network – Amsterdam, NL: November 19, 2008
TOPIC: Speed Networking Event
For: European Professional Women's Network – Amsterdam, NL: January 23, 2008
Presentation Skills
TOPIC: Presentation Skills
For: Ministry of Economic Development (EVD) President's Program with Russia – the Hague, NL: May 15, 2007
TOPIC: Presentation Skills
For: TiasNimbas Business School – Utrecht, NL: November 22, 2006
TOPIC: Presentation Skills Workshop
For: University of Leiden MBA Program – Leiden, NL: October 13, 2005
TOPIC: Presentation Skills Workshop
For: University of Leiden MBA Program – Leiden, NL: June 15, 2005