Rave Reviews from Clients
What Others Have to Say About Me…
"Stephanie is an expert Marketing Coach who I hired to help me develop an idea I had to attract sponsors and advertisers to my website and to solidify my brand. I should have hired her years ago.

By the end of our 20-minute Skype call, Stephanie had completely exceeded my expectations. I consider myself a creative brainstormer, but she came up with suggestions that hadn't even entered my realm of consciousness.

She turned my idea into a concrete plan and gave me a short list of action steps I was able to take within MINUTES! Since our call, she's kept right on encouraging me with virtual pats on the back and providing me with useful and helpful links and advice. I will most definitely use her services again. Thank you, Stephanie." – Carolyn Vines, http://www.blackandabroad.com
"Since 2010, I've been lucky to rely on Stephanie for savvy marketing advice for my business.
She's a terrific teacher and mentor, great at encouraging and motivating rather than criticizing or being overbearing.
Brainstorming with her, she consistently comes up with useful ideas and opportunities, including ones I've overlooked." – Becky McCray, http://www.smallbizsurvival.com
"It is easy to discover that Stephanie is a fantastic marketing coach. You only need 45 minutes on the phone to learn how to communicate your business to future clients, effectively and in an organized way.
This would be enough to hire her without hesitation. But, to be honest, you will adore her for other reasons! You will learn much more if you watch her. She will teach you that details  are essential if you want to really take care of your customers. How? Sending you a welcoming, handwritten and personalized postcard. One detail that touched my heart.
She also will teach you to be enthusiastic about your business and believe in you. How? Being herself enthusiastic and positive about your business and believing in you. You will hang up the phone full of positive energy and eager to take on the world! I like people that are wise in their business and in life. There are not many, but Stephanie is one. Thank you so much Stephanie, has been a professional and personal pleasure."
– Alexandra Gallastegui, Owner of http://www.agrelocation.com, a welcoming, warm and caring relocation company for expats.
"Stephanie Ward has been my business and career coach for the past three years. She is my conscience, my voice of reason, and my courage. She constantly inspires me to be the best I can be: she cajoles, she motivates, she cares.

Stephanie brings something to the table as a coach that money just can't buy — understanding. Somehow she is able to strip through all of your carefully-built layers of self-defense and deflection and tell you who you really are — and what you can really do. Would I have been as good at my work without Stephanie? I certainly wouldn't want to have had to try." – Mary van der Boon, http://www.globaltmc.com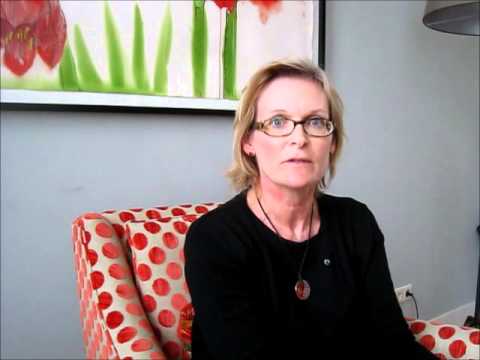 "I found Stephanie to be supportive and knowledgeable, as well as down to earth and witty.
I needed help to clarify the next steps for my business and she quickly got to the heart of the matter in a manner that is energizing and productive. I would recommend her to anyone." – Catalina Bertoglio http://www.wineforfun.nl
"Stephanie simply can't help herself. If you ever have the good fortune to cross her path then you will witness they way she constantly thinks of solutions, ideas and connections for you.
Great ideas with great results, I love working with her. This is why I recommend her to all my clients as the best person I know to make your business grow. Just ten minutes with Stephanie and her innate wisdom and I made a small change to my business model that tripled my turnover in just three months!" – Jo Parfitt, helping people to write their books at http://www.joparfitt.com
"When I started it felt for me that I was in a kind of a repetitive rut… you know, doing the same things over and over again, and I thought it was time to go to a higher level. I was mostly having individual sessions and my rates for these group lessons were still quite low.

Since working with Stephanie I have created a new e-book and I have 1750 subscribers now. I raised my fees and my webpage really stands out if you compare it to other language schools." – Albert Both, http://www.talencoach.nl

Check out Albert Both's video below: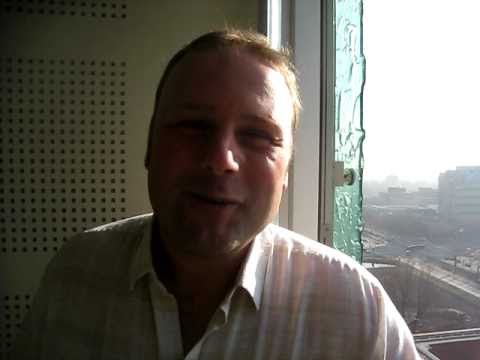 "I needed some help with my overall marketing strategy for my book, Inspiring Global Entrepreneurs, that is co-written with Heidi Walker and I knew I needed to start with our website. It simply needed to market the book and what our project is much better than it has been.
So I hired Stephanie to help me work out what needed to be changed and/or added. Stephanie did just that. She raised some key points and how to action them, she gave me some great ideas for getting Amazon reviews and she pointed out aspects of our website that needed to be changed and what to change them to.
Stephanie also gave me some good tips on how to market better in general. I highly recommend Stephanie if you need a fresh eye on how to market your business. She really knows her stuff! And Stephanie is incredibly friendly and easy to talk to while remaining professional and knowledgeable. Don't hesitate to hire Stephanie if you need help marketing your business." – Meg Fenn, www.expatsinbiz.com and www.whiteochre.com
"Before meeting with Stephanie I was kind of stumbling along because I didn't expect marketing to be so important to my business. I did have one good idea though; to contact Stephanie. She started with asking me quite a few really relevant questions that already got me thinking. Followed up with a conference call in which she gave me a number of really good ideas, points of view and tips, resulting in a campaign plan. A plan that I can actually see me executing.
I got much more than I expected, including a really useful recap – real value for money!  And she managed to touch upon all the subjects I was afraid she was going to mention….., but in such a way that I can imagine myself taking action on those as well. Marketing is 'making friends' and with Stephanie it feels like having a real friend in business on your side, one who is really enthusiastic about your business! I would recommend her to any (small) business owner!"
– Loes Blokker, http://www.advocatenacademieamsterdam.nl/
 "Stephanie is an insightful, clear thinking coach who instinctively knows how to unravel the knots to create a highly efficient, well oiled machine for her clients.
She makes an otherwise unfocused, complicated, stressful small business the smooth running, results driven machine you've always wanted.
For me she streamlined my web pages. This simple change boosted e-zine sign-ups by 525%!
When you work with Stephanie, you will find a professional whose only desire is to streamline your business to boost desired results. Hire her! – Celine Horan, http://www.marketingexpertforspeakers.com
"After meeting with Stephanie, my business objectives have clarified, and I feel much more confident and at ease about taking the next steps forward. She has provided me with all the tools and knowledge I need as a starting entrepreneur. Highly recommend her services." – Lalayinya Rawlings,  A unique service for professionals seeking emotional healing
"Before I started coaching with Stephanie I was very confused, out of focus, no niche market at all.

As a result of working together with Stephanie I reached these specific results:

–          I finalized my special report

–          I got a couple of free speaking engagements

–          I was able to increase my coaching fees

–          I got the first "real" customers

–          I launched my website

–          I started the systematization of my business

– Blanca Vergara, http://www.blancavergara.com

"Stephanie is an inspiring coach with fabulous resources. Once you start working with Stephanie, be amazed with all the ideas that come your way. It's almost like she is always looking out for you/your business once you have worked together.

Stephanie is genuine and extremly easy to work with. I would highly recommend Stephanie to anyone who needs to take their business to the next level." – Vinita Salome, http://www.vinitasalome.com

"Stephanie Ward was my colleague back in 1999, when she had first moved to the Netherlands. Even before she started her coaching business, she was coaching me and many others. Coaching is not something she does, it is what she is!

Now that I have become a small business owner myself, Stephanie has become even more valuable to me. She has plans, ideas and suggestions for every phase my business is going through. Her wisdom helped me to get the niche-clients I was looking for! And she is so enthusiastic, she loves to share all her knowledge, her network and her resources. Stephanie is like a giant creative barrel full of ideas and solutions for just about every problem or challenge you might face.

And on top of that, she has the ability to always make me feel good about myself and my business, so that whenever I go home after meeting with her I always feel energized and full of inspiration. And with many funky new words in my vocabulary…" – Danielle Klinge, http://www.ngoofficesupport.com

"When I first began working with Stephanie I had just set up my own business. I wasn't sure how to approach the dreaded "cold calling". Stephanie helped me with setting goals for making new business contacts, without ever making cold calls. I would highly recommend Stephanie to anyone in need of a professional coach." – Melissa Crijns, Managing Director Xcel Recruitment, http://www.xcel.nl

Paul Manwaring, Creative Director of Glimworm shares his impressions of the 'How to Use Social Media to Grow Your Business' Seminar in this short video.
"Stephanie thinks outside the box, got me to look at my business with new eyes. Her consultation is Focused, Precise and Specific. Great value."  Kyrin Hall, http://www.kyrinhall.com
"Starting a coaching series was a deliberate choice for me, after accepting my first managerial role. Up until then I had always been an executer, relying on myself to achieve good results. That had left me with little experience in getting exceptional results from others. Not knowing where to start, it seemed like a sensible idea to get some professional help from a good coach.
Stephanie helped me get confidence in my role as manager. She challenged me to develop a clear view of my personal and professional goals, and think about ways to achieve those goals. Initially our sessions were focused on short-term people management issues, and as my experience grew we moved to longer-term challenges. Stephanie's coaching was to-the-point, effective and fun. I always look forward to sparring with her." – Mathieu van Loon, http://www.renvl.nl
"In just one coaching session Stephanie has given me so many tips and suggestions on how to profile myself in the best possible manner. She is motivating and enthusiastic – a great combination. If you're a small business entrepreneur, don't hesitate to hire her. It's a good ROI. Thanks Stephanie!" – Mary Jane Roy http://creatingwaves.nu/
"I needed some new (expert) eyes to look at my business website and give me some tips to improve results. Stephanie provided those eyes, and looked throughly and completely at my site. Her experience and resourcefulness allowed her to provide me with helpful tips and suggestions within a very short time. I appreciated the expertise and efficiency. Stephanie then provided an email with the points we discussed in our coaching session, which allowed me to take very clear steps. The result: a more effective website!" – Norman Viss, http://www.isolatedinternationals.com
"The program Stephanie offers is complete, filled with information and Stephanie is always there for you to help you out if you are stuck with this adventure called social networking. Try the program, I have enjoyed all of it! You can learn a lot in very few weeks and finally rock! Thank you Stephanie! – Patricia Gozlan, http://www.patriciagozlan.com
"Stephanie has given me good insights for setting up my own company in a professional way. She talked me out of preoccupations about what could go wrong. She helped me and supported me whenever was needed. She is a great and dedicated coach!" – Jessica de Rooij, http://www.dutchtraining.nl
Watch the video below to hear Willy Gout of http://www.thehairguru.com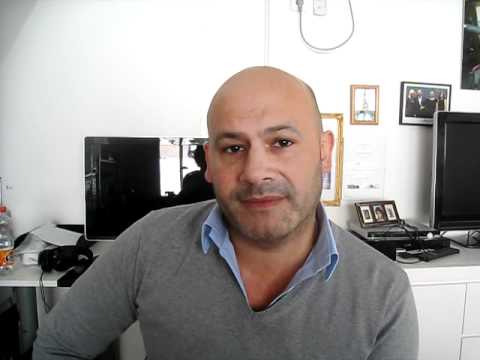 "I realised that I didn't know enough about the business side of my business and how to promote my business forward.

I now feel I have been given new challenges and have gained a little more confidence in tackling them." – Nina du Pré, Interior Solutions, http://ninadupre.com
"I found this wonderful quote by Mark Twain and it really reflects how I feel about what Stephanie helped me to do and to become: 'Keep away from people who try to belittle your ambitions.  Small people always do that, but the really great make you feel that you, too, can become great.' " – Jeanne Heinzer, Living Your Best Life Abroad
"I just listened to your special report audio file online. Several points appealed to me. In particular the reminder about asking for referrals and the reminder to identify good strategic partners that do not compete but complement your service.  The reassurance to focus narrowly is also well-taken." – Bill Monsour
"Stephanie, you're already raining marketing genius on me and we just met!" – Toma Haines, The Antiques Diva, http://antiquesdiva.blogspot.com
"When starting the coaching, I was a bit skeptical, and heard a great deal of negative feedback from colleagues about their experiences with other coaches. I had a lower self-esteem and couldn't bring all my ideas together to put them in action. It was a bit of scattered energy without focus.

Coaching kept me on course and forced me to think about my business and to work on my business instead of always in it.

My self-confidence grew and I found a pace that works for me. I also found balance through coaching, not only in business but also in my personal life.

Thank you Stephanie, you're a firefly in my life." – Lizelle van Antwerpen, Precisio
"Stephanie, the chat I had with you a couple of months ago was so useful that now I am overloaded with work!"  – Juliana Nino, El Nino Business Consulting, http://www.elnino-bc.com/

"Stephanie helped me to focus better on my business and on the things that really matter. She also gave me tons of new ideas and inspiration for growing my business. My self confidence has increased, I know my strengths better and I know now how to use them efficiently.

Stephanie's professionalism and knowledge are really amazing, for almost every problem she knows solutions or where to find them. I love her positive, proactive approach and her enthusiasm is infectious! Thanks Stephanie!

This is such a great report, Stephanie, I have it on my desk and I use it a LOT! It gives me all the marketing ideas that I can use every time and any time, over and over and over again! It keeps inspiring me, because what you say in there is SO valuable, I follow all the steps you show. It makes marketing so much more fun now!" – Trix Vertogen, Owner of PR consultancy, http://www.prsucces.nl
Watch Joke Botman's Video below (http://www.liefsteleven.nl)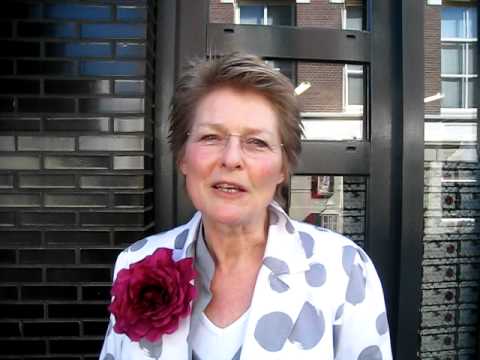 "If you're stuck with marketing your business and want more clients, you need to meet Stephanie. She can help you get really clear about your business and stay focused on the right path.   She accompanies you on that path with her vast marketing knowledge support.
Stephanie is a master in connecting people and generous in sharing her many contacts. She is abundant, enthusiastic, and totally committed. Her free special report and newsletter provide practical, hands-on information to improve your business.  With Stephanie as your coach you will get results. Very highly recommended!" – Joke Botman, http://www.liefsteleven.nl
"Before I started coaching I was open and ready and felt Stephanie was a perfect fit about 3 minutes into our first phone call. I know about coaching and the value of getting support when faced with a challenging goal. I was thrilled that I found Stephanie so quickly, she was exactly what I was hoping for.

Because of the coaching I feel supported and as a result of feeling so informed with the impressive information Stephanie brought to me I felt able to move forward through the rather paralyzing fear that I had been unable to break through on my own.

I was able to benefit from an unexpected amount of valuable research that Stephanie had done. What a gold mine of information! I was able to make informed decisions and choices as a result. I felt like I had a clear map and set of instructions on how to follow through with my business dream. I love Stephanie's clarity and ability to process large amounts of information. She is a powerhouse of networking skills!" – Tara Shannon, http://www.tarashannon.com
"I was confused about the direction I should go, torn between taking a leap to follow my heart and the opinions of other people (and the fear in my head) questioning my choice.

One of the most helpful things you said to me was also one of the very first things you said to me: Try it and find out for yourself whether it is a success before you let someone tell you it's not a good idea. It's the kind of thing you know already, but sometimes you just need someone to 'remind' you that you know it." – Darla van de Riet, http://www.rietconsulting.com
"I was at the beginning of my planning. I had an idea, but didn't have plan. I knew what I wanted, but didn't really know how to approach it.

Now I think about certain things from different perspective. Stephanie made it much easier to think about. I know that if I am on my own I would get lost in planning and eventually get too confused and frustrated, even might loose the motivation and let go." – Zuzana Bubalova, http://massagesense.nl/

"Your gift is your ability, being the intelligent mirror, to bring me from revelation mode into action mode." – Basjan Mol, http://www.commercial-relief.biz