Promote Your Business
Marketing Tips for Business Owners
You Want More Clients, I Can Help You Get Them
As a business owner you're extremely busy doing meaningful work you're passionate about.
You want to know what the most effective marketing strategies are so that you can spend your time wisely.
I'm here to help you discover and implement the marketing strategies that are going to help you maintain a steady stream of cool clients.
In addition, I can identify hidden profits in your business that you're missing out on.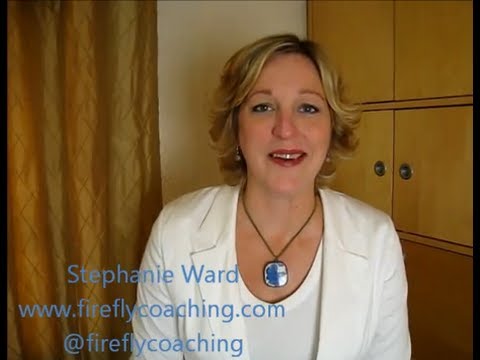 My name is Stephanie Ward and I'm one of those strange people who love marketing. I also love assisting successful business owners like you to find the perfect way to get your marketing mojo on – and keep it on.
I'll show you how to promote your business in a way that isn't stressful or agonizing (and can actually be fun) so you can take your business to the next level.
"In just one coaching session Stephanie has given me so many tips and suggestions on how to profile myself in the best possible manner. She is motivating and enthusiastic – a great combination. If you're a small business entrepreneur, don't hesitate to hire her. It's a good ROI. Thanks Stephanie!" Mary Jane Roy, Creating Waves
My practical marketing ideas combined with my one-of-a-kind ideas will get your business noticed. Follow these links to learn more about my Marketing Coaching and Marketing Products.
I'll also show you how to make sure you have a business model that works for your unique business. And then create a marketing plan that fits you like a glove and will allow you to attract your ideal clients.
Discover Hidden Profits in Your Business
In addition to helping you attract more clients, I will identify profit streams you are missing out on in your business (something I have a reputation for doing).
"Great ideas with great results, I love working with her. This is why I recommend her to all my clients as the best person I know to make your business grow. Just ten minutes with Stephanie and her innate wisdom and I made a small change to my business model that tripled my turnover in just three months!" Jo Parfitt, Author & Publisher
How profitable you want to be is up to you. You decide what success means for you and I'll help you make it happen. This is my favorite quote about success: "Success is like yourself, liking what you do, and liking how you do it." Maya Angelou
Expect Results Like This Working With Me:
Attract the clients you know you deserve
Be more profitable
Get clear about your priorities and maintain focus on them
Be seen as an expert
Feel extremely confident
Be super clear about how your business helps your clients
Trust yourself more than ever
Have an exact picture of the ideal clients you want to serve and where to find them
Know how to confidently talk about how your business helps clients
Have a marketing plan full of strategies that fit for YOU!
Feel inspired, supported, and motivated to take action
Know how to leverage your time and intellectual property
See what my amazing clients say about working with me.
If you'd love to have a steady stream of cool clients, be sure to grab your free copy of my informative & practical free special report, "7 Steps to Attract More Clients in Less Time" simply type in your name and e-mail below and click on the button that says 'Get the Report.'

In addition, check out my blog that is packed with practical marketing tips in the form of articles and short, easy to digest videos.
You'll find my blog posts organized by topic here, take a look and see how I can help you right now. You can also search my blog for a specific topics using the search box at the bottom of the sidebar.